ELECTRIC ROAD SWEEPERS
Eco, green, zeroemission, the machines into these categories are the most requested when it comes to municipal services such as waste collection and street cleaning. Thanks to the integration of our Lithium batteries with the vehicle ECU, we can better manage every working process carried out by the machines. Braking energy regeneration managed by the BMS via CanBus and recharging current via I / O for auxiliary service batteries, are among the most appreciated advantages in the development of our lithium batteries for full electric and hybrid road sweepers.

The battery model is selected depending on the type of vehicle and the torque/power required to drive the drivetrain.

We realized both 48 and 96Volt solutions. 48Volt with overall energy of 35-50 KWh and 96Volt with overall energy of 70-210KWh. The advantages of the 96V solution compare to the 48V solution is the overall efficiency of the system, being able to count on lower currents for the same power output, and in the efficiency and size of the significantly more compact electric motor.
Aliant Battery is a manufacturer of lithium battery packs for electric road sweepers: fast charging, low weight and zero maintenance costs. This photo shows a 2mc FULL ELECTRIC sweeper with lithium battery and compatible on-board charger for MODO 3 charging from a public AC column.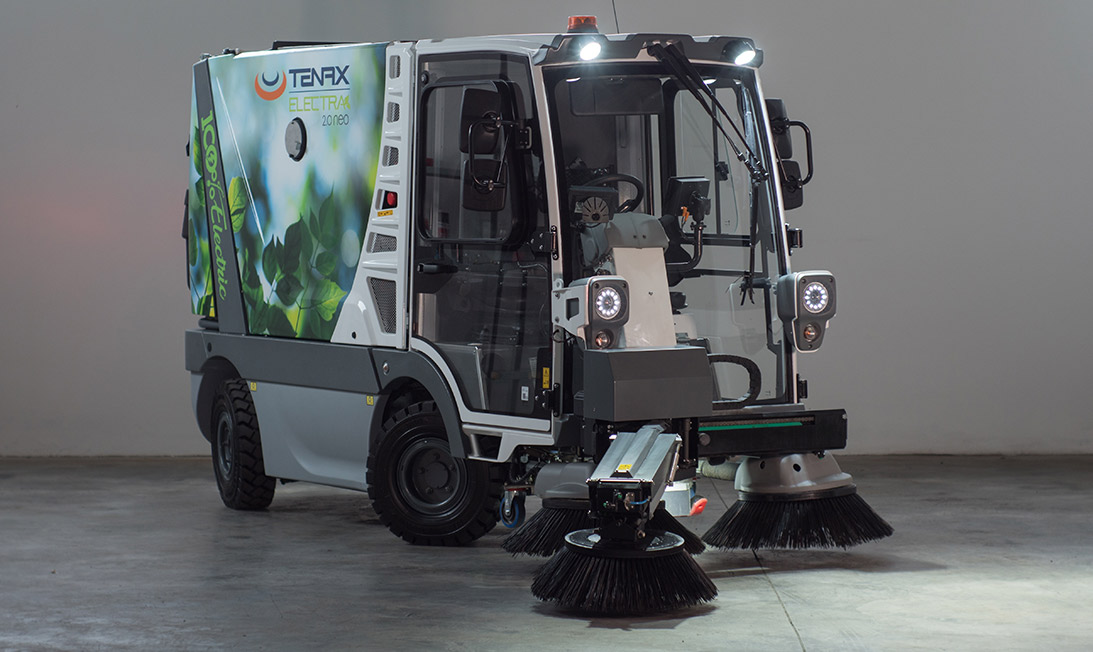 The electric sweeper beautiful, silent and ecological!
ROAD SERVICE products range
Aliant EK Pegasus Series
Our best-seller: a family of highly performing and customizable traction batteries for Deep Cycle use. It has all the characteristics suitable for use in electric road sweepers
Athena Remote Monitoring
Our pro-active monitoring: thanks to the collection of operating data, we can provide timely diagnostics and at the same time help the end user to make better use of the battery.
Diagnostic and Logging Software
Even without router systems based on WIFI and 4G, it is possible to connect to the battery via USB port and check its status thanks to the local management suite.
Fast charging stations
In addition to making the batteries compatible with the charging system from a public column, for universal use, we have in our catalog a series of Ultrafast type battery chargers suitable for rapid charging. Even just 8-10 minutes may be enough!
Battery charger for fixed installation
Don't you need ultra-fast feeding? No problem: we have a series of single-phase and three-phase battery chargers for "wall-mounted" installation that can satisfy all the needs for electrical power used and charging times.
Onboard charger
If you are afraid to lose the charger, put it in the vehicle! Thanks to the close collaboration with the main international manufacturers, we can offer you IP66 battery chargers for mounting on board, equipped with interface for MODO 3.
Display
Don't want to waste time customizing your vehicle's display? Don't worry, we'll take care of it!
Connectors
In addition to the battery, we can supply a series of connectors for signal and power that we manage in the catalog and in the warehouse.
Certifications
We are available to evaluate the specific certifications required in terms of electromagnetic compatibility, environmental and safety required by your application.